Rotary style electric shavers can sometimes be a bit on the expensive side. Not so with the Tianli Goncon 3D XL shaver. This electric shaver remains affordable, while providing a smooth extra clean shave that is only attainable with the rotary style types of electric shavers. The Tianli comes in an attractive silver casing. It's a shaver that can be used wet or dry.
This shaver features three 360 degree rotary flex heads to reach all corners of your face. The entire head will adjust to your face, preventing discomfort, pulled whiskers, or irritation. The flex and float system traces the angles of your face so it catches more hairs in one pass. Each rotary head contains twin track blades. The Speed-XL precision cut heads can easily capture your facial hair, and trim it close to the skin. Each precision head contains tiny slots that gently capture and trim the stubble from your face, as well as longer hairs that you may have left to grow over the weekend.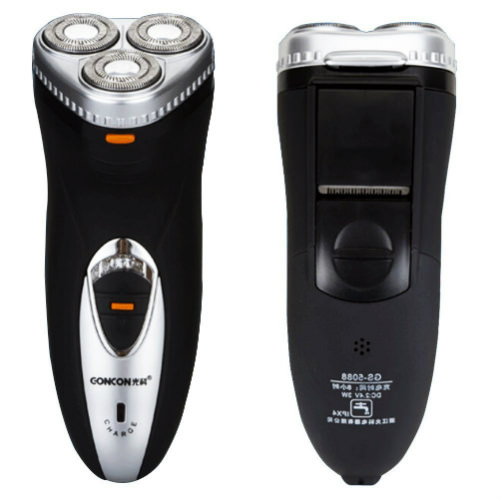 You can use your Tianli shaver in the shower or over the sink. Use it wet or dry, with soap, shaving gels, foams, or lotions, or without.
| | | | |
| --- | --- | --- | --- |
| | Tianli Goncon 3D Men's Shaver | Braun Series 7-790cc | Braun Series 9 9095cc |
| Score | 2.8 | 4.6 | 4.4 |
| Battery | 45m | 50m | 50m |
| Display | LED | LED | LED |
| Blade Type | Rotary | Foil | Foil |
| Wet and Dry | | | |
| Trimmer | | | |
| Cleaning Unit | | | |
| | Read the full review | Read the full review | Read the full review |
One great aspect of this shaver it that is it lightweight. It may suit men with smaller hands. It's not heavy like some of the more technological offerings on the market today. Keep this in mind if you have larger hands and are expecting a heavier feeling shaver.
It's simple to wash your Tianli Goncon 3D XL shaver. You can rinse the rotary heads directly under a warm water running tap, then shake dry. Simply dry off with a towel.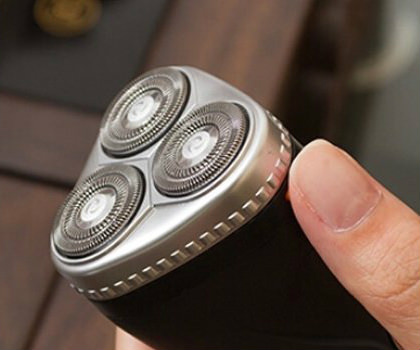 The Tianli comes with a pop up trimmer, which is handy for shaving around smaller regions of your face. It's perfect for trimming around mustaches, beards, and sideburns, allowing for more accuracy, instead of trying to do it with the rotary part of the shaver. When not in use, the trimmer snaps back down again, staying out of the way.
The Tianli is powered by a lithium rechargeable battery. It takes four hours to charge up your shaver. This charge will give you forty-five minutes of shaving time, nearly enough for three or four days, without having to plug it back in again. It's a great choice for traveling as well, as it's lightweight for your luggage, yet you will only need to bring the shaver with you and not the charger cord.
The Tianli is affordably priced. You can't go wrong at this price, and you may even wish to pick up a second shaver so that you can have a spare at the office for important meeting prep.
You'll be pleased with the smooth, comfortable results of the Tianli Goncon 3D XL shaver. If you've been searching for an affordable rechargeable shaver due to budget constraints, you'll be pleasantly surprised at how well the Tianli gives you a clean close shave.
Tianli Goncon 3D Men's Shaver