When it comes to shavers, you have a few different options when selling them. You can sell them on Amazon, eBay, or through your own website. In this article, we're going to focus on how to sell shavers on Amazon FBA. We'll show you how to use an FBA Calculator to determine your profit, and help you find profitable products to sell. Let's get started!
What Is Amazon FBA?
Amazon FBA is a program that allows you to sell products on Amazon.com and have them fulfilled by Amazon. This means that Amazon will store your products in their warehouses, pack and ship them when an order comes in, and provide customer service for your orders.
How Does Amazon FBA Work?
The Amazon FBA procedure is quite straightforward. You simply send your products to Amazon, and they'll take care of the rest. When a customer orders one of your products, Amazon will pick, pack, and ship it for you. They'll also handle customer service and returns.
Why Should I Sell Shavers On Amazon FBA?
There are a few reasons why selling shavers on Amazon FBA makes sense. First, shavers are a popular product category on Amazon. This means that there is already demand for shavers on the platform, and you won't have to work hard to generate sales. Second, shavers are small and lightweight, which makes them easy to store in an Amazon warehouse. This means you won't have to worry about storage fees eating into your profits. Finally, shavers are relatively expensive items, which means you can make a good profit margin on each sale.
Amazon charges the following FBA fees:
– Storage Fees
– Order Handling Fees
– Pick & Pack Fees
– Outbound Shipping Fees
– Weight Handling Fees
How to start
First, select the right product to sell. Search for 'electric shavers' on Amazon. See the competitors who are already selling. This is not an easy task. You need to figure out which shaver is worth selling.
Check the reviews to see what people are saying about the shavers.
You want to find a shaver that has good reviews and is selling well.
Once you've found a shaver that meets these criteria, it's time to calculate your profit.
Calculation formula:
Profit = Sales Price – Cost of Goods Sold – FBA Fees – Shipping
Let's say you find a shaver that's selling for $50. The cost of goods sold is $20. And the FBA fees are $15. That means your profit would be $15.
Now that you know how to calculate your profit, it's time to find some shavers to sell! By the way, you could just use MarketGap's Amazon FBA Calculator which helps you determine which product to sell by calculating Amazon FBA fee, packaging, shipping, and storage prices. View the profit margin and estimated sales profit you could make on your selected product.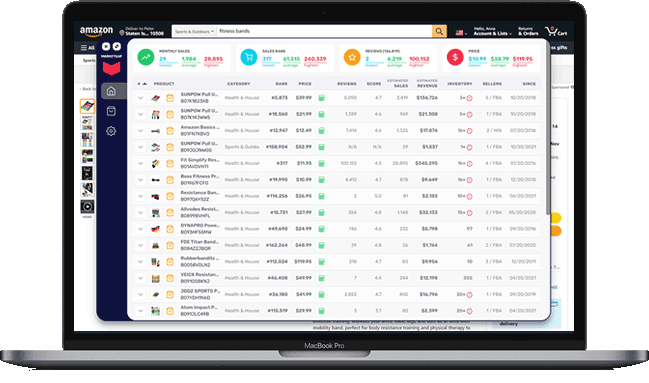 List on Amazon
Once you've selected a shaver, it's time to list it on Amazon. Be sure to include high-quality photos and a detailed description of the product. The recommended product image size for amazon is 2000×2000 pixels. Make sure to follow all the Amazon product image requirements.
You'll also want to set a competitive price.
Promotion
Once your shaver is listed, it's time to start promoting it. One way to do this is through Amazon PPC. Amazon Pay-Per-Click (PPC) is an advertising program that allows sellers to bid on keywords and get their products in front of potential buyers who are searching for those terms. You can also promote it by creating social media posts, writing blog articles, or even running ads. Whatever marketing strategy you choose, be sure to drive traffic to your listing.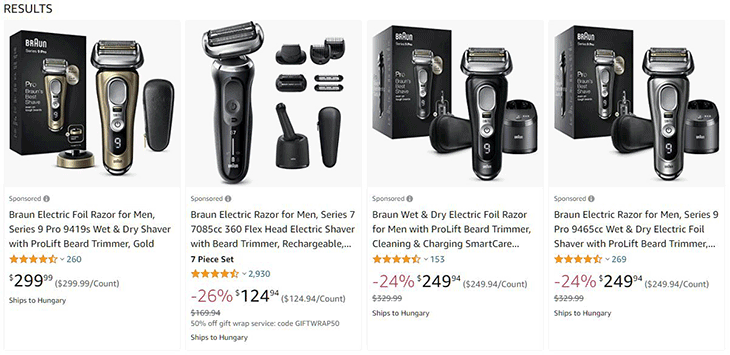 By following these steps, you'll be well on your way to selling shavers on Amazon.
Just remember to do your research, calculate your profits, and promote your listing.
If you put in the work, you can start making sales and earning a profit!
Do you have any tips on selling shavers on Amazon? Let us know in the comments below! Thanks for reading!