Cyber Monday is just around the corner! And while some look at Christmas as the best holiday, we have to say, nothing gets us going as much as some good Cyber Monday deals. It is the best day to find some great Christmas presents on a budget or to treat yourself to some brand-new electronics, like a shaver.
So, if you were to buy a new shaver for your man or your dad, then grab this opportunity. Now is not the time to procrastinate on those presents! We gathered the best deals for you and included a little review with each shaver to help you through the process.
Cyber Monday only happens for one day a year, so there is not much time to waste.
Panasonic, Braun, and Phillips…the triumvirate of shavers. These are the ones that you can't go wrong with. Still, it is best to tailor a shaver to one's specific needs, which is why we made this list.
We understand that there is so much variety out there that it is hard to know where to start. A careful selection so that you only have to decide which suits your needs the best.
Whether you're looking for a traditional rotary shaver or a more advanced foil shaver, Cyber Monday has something for everyone.
Philips Norelco Shaver 2300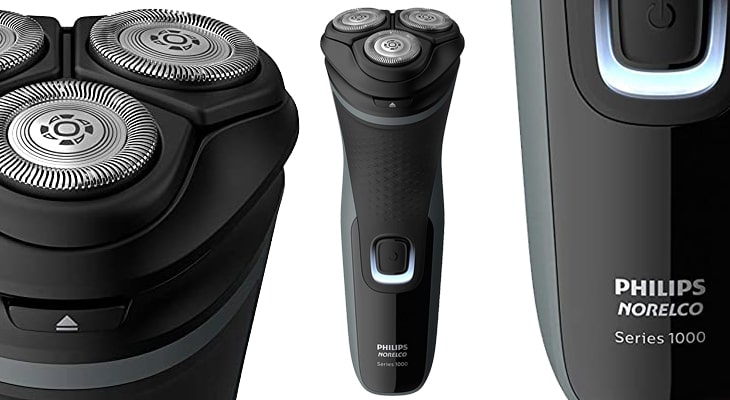 The Philips Norelco Shaver 2300 has a reasonable price tag without the Cyber Monday sale
It is a top-selling product for many reasons:
To start, it provides good shaving results, is comfortable to use, and operates quietly–three very important factors for any shaver. Additionally, the Philips Norelco works well with both short and long beards (unlike some other models on the market), has a strong build that should last you years of daily use, and comes with cordless OR corded operation–giving you plenty of flexibility.
Andis 17150(TS-1) Pro Foil Lithium Titanium Foil Shaver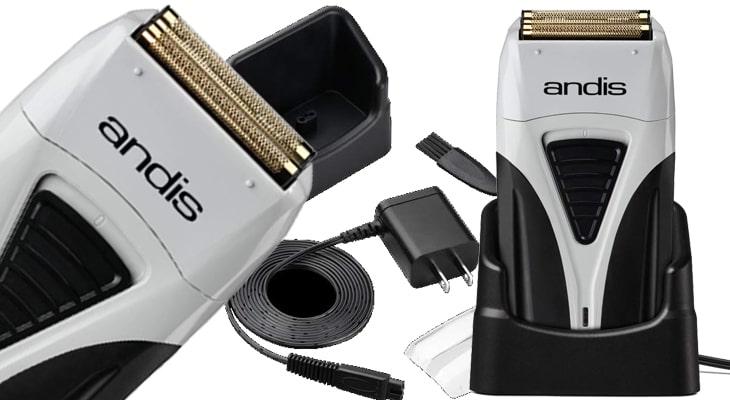 The Andis travel shaver is a fantastic budget-friendly alternative to the more popular name brands of men's shavers.
This shaver is noted for its compact and unique shape, as well as its cordless and rechargeable features.
The Andis Lightweight shaver also has an extended run time, making it perfect for when you're on-the-go.
Philips Norelco OneBlade Hybrid Electric Trimmer and Shaver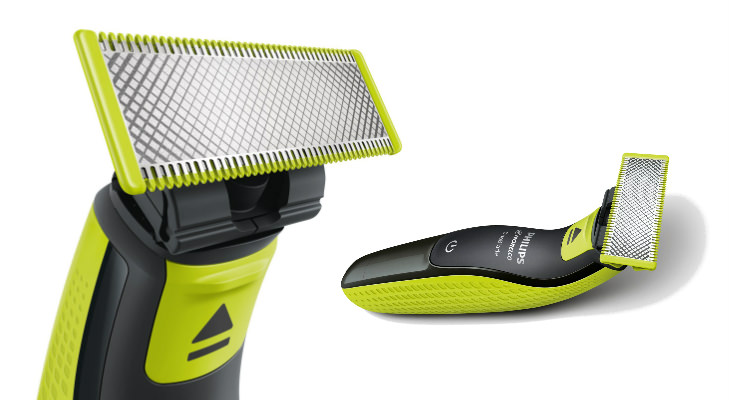 The Philips Norelco OneBlade is an electric trimmer and shaver designed for versatility. The blade has tiny holes, similar to the foil style of a men's electric shaver. Rechargeable and usable wet or dry, the long-lasting NiMH battery makes this beard trimmer perfect for on-the-go touch-ups or trimming at home. With click-on combs included, you can trim your beard down to any length with ease. However, if you want a completely shaved look, no problem! The fast-moving cutters will take care of that too.
Remington All-in-One Grooming Kit
The Remington Grooming Kit is an excellent value. It's a cordless, rechargeable groomer with many attachments, including blades made from surgical steel that sharpen themselves. The price tag is very reasonable, especially on Cyber Monday.
Braun Series 3
If you're looking for a great foil shaver that won't break the bank, Braun is the way to go. The Series 3 is their entry-level model, but it still has plenty of features that make it worthwhile – like being electric and rechargeable. Plus, it can be used wet or dry with soap, gel, or foam.
The quality Ni-MH battery only takes an hour to charge and provides 45 minutes of shaving time.
Braun M60b Mobile Electric Foil Shaver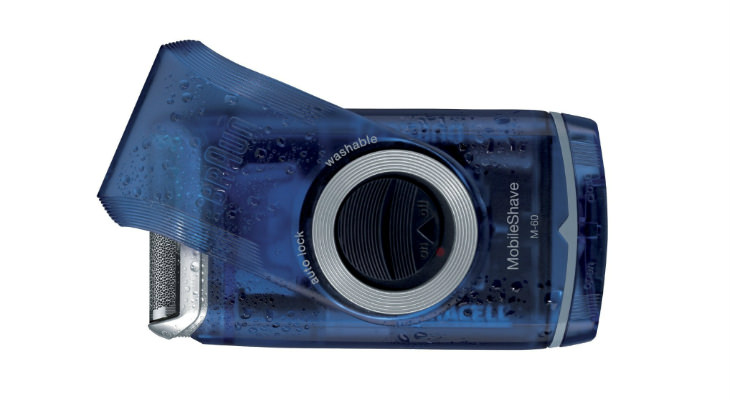 The Braun M60b is an extremely affordable pocket shaver. It features a wide floating foil, allowing a close shave in one pass. The Braun M60b is washable, meaning you can use it under the running tap or bring it into the shower.
Philips Norelco Shaver 3800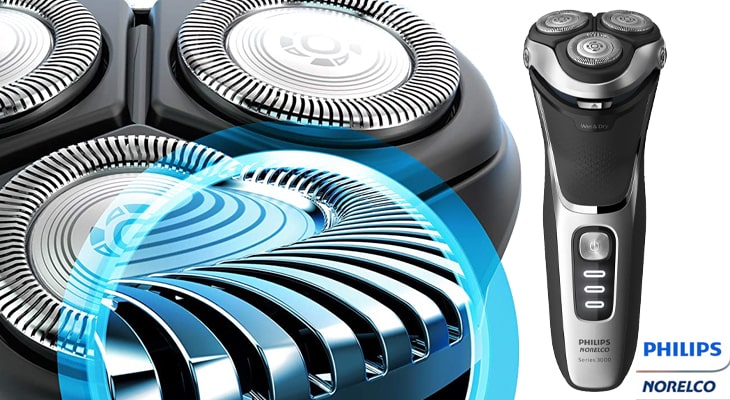 The Philips Norelco Shaver 3800 is an excellent shaver for beginners. With its triple rotary heads, the blades are designed to avoid nicking or cutting your skin. The shaver is cordless and 100% showerproof, making it easy and convenient to use. Plus, it includes a pop-up hair trimmer and a Li-Ion rechargeable battery!
Hatteker Electric Shaver
If you're looking for a quality electric shaver, the Hatteker Electric Shaver is a great option. It has a 4-direction floating ultra-advanced shaving head for a close and comfortable shave, and it's easy to wash with one-touch open. The LCD display shows battery capacity and has a lock symbol, and there's also a smooth/quick shave option for both long and short hair. Plus, there's a pop-up trimmer to trim edges and small details quickly.
Brightup Beard Trimmer for Men
The Brightup Beard Trimmer is the perfect tool for any man looking up his grooming game. With six different trimmer heads and five hair combs, you can achieve any beard style you desire.
The blades are made of high-quality stainless steel and are detachable for easy cleaning.
The LED display tells you how much battery life is left, and the USB fast charging port ensures you won't be stuck with a dead trimmer in the middle of your grooming routine.
The ergonomic design keeps things comfortable while trimming, and the two-speed modes make it suitable for all hair types. Plus, it runs quietly, so you won't disturb anyone while using it
Mangroomer Ultimate Pro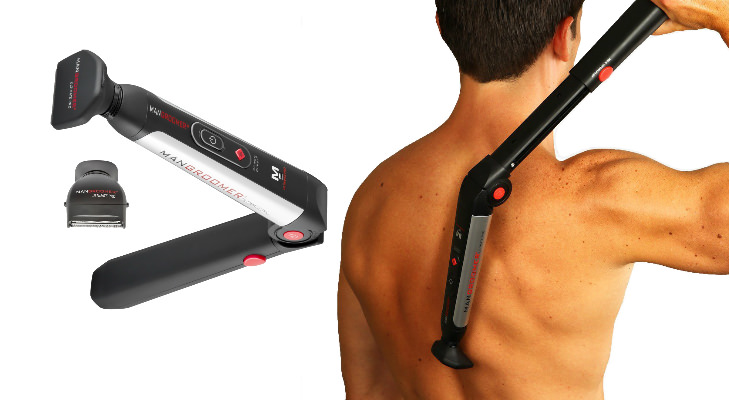 The Mangroomer Ultimate Pro groomer is an excellent choice for anyone who wants an easy way to remove back hair. With its unique design, the shaver allows you to reach every area of your back comfortably. The shock absorber flex necks make it simple to contour the shaver to your back's shape.
Conclusion
Whether you're looking for convenience, versatility, or quality, there are plenty of great shavers this Cyber Monday. Whether you want an electric foil shaver or a pocket-sized trimmer, there's something out there to meet your needs and budget. So why wait? Start shopping today and find the perfect gift!