It is getting chillier outside and the department stores are starting to play Christmas jingles… what does it all mean? That it is not long till Black Friday! The day of extensive sales is creeping up on us quickly and while in the past it was only popular in the USA and the UK, now it is an almost worldwide craze.
Looking to score some great Black Friday deals on shavers this year? This guide helps you find the top Black Friday shaver deals available! Featuring popular brands like Philips and Braun, we've compiled a list of the best Black Friday shaver discounts that are sure to help you save big on your next grooming purchase.
Whether you're looking for a traditional rotary shaver or a more advanced foil shaver, Black Friday has something for everyone.
Philips Norelco Shaver 2300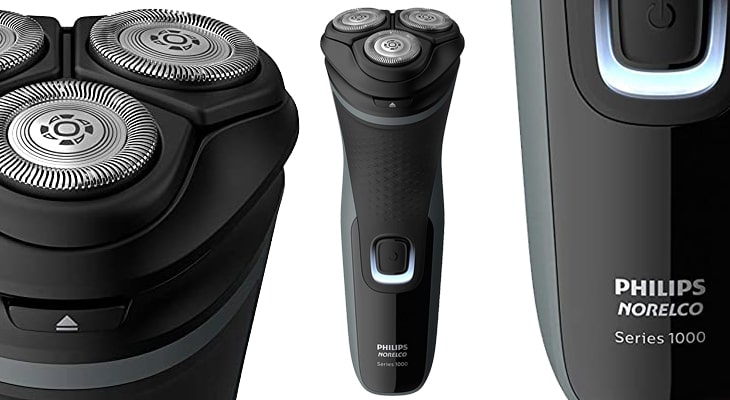 The Philips Norelco Shaver 2300 is a top-selling product that seems to have all of the right features.
Some of its pros include good shaving performance, comfort, quiet operation, compatibility with short and long beards, solid build quality, lightweight, easy-to-clean design, and cordless and corded operation.
It also has a reasonable price tag without the Black Friday sale. However, some of its drawbacks are that it does not have a travel lock or fast charging time. Additionally, the battery indicator is very basic, and the hair trimmer attachment is only average.
Andis 17150(TS-1) Pro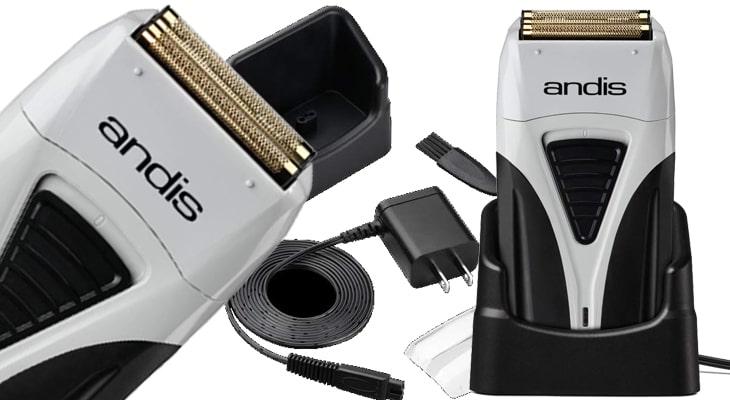 The Andis travel shaver is a great budget-friendly alternative to the more popular name brands of men's shavers.
This shaver is noted for its unusual shape and design, as well as its cordless and rechargeable features.
The Andis Lightweight shaver also has a long run time, making it perfect for travel.
Philips Norelco OneBlade Trimmer and Shaver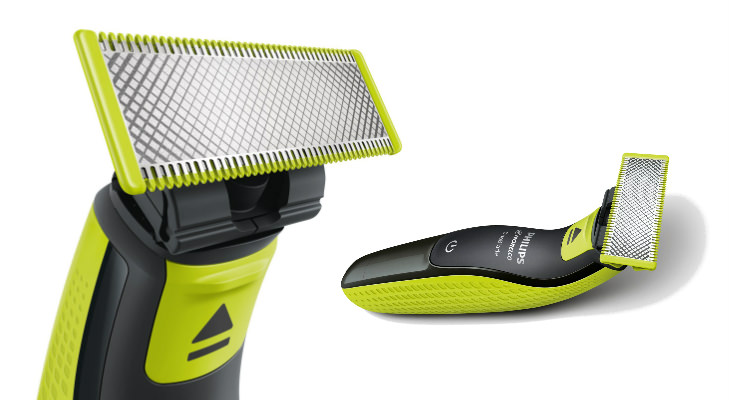 The Philips Norelco OneBlade is a unique electric trimmer and shaver designed for versatility.
The blade has tiny holes, similar to the foil style of a men's electric shaver.
Rechargeable and usable wet or dry, the long-lasting NiMH battery makes this beard trimmer perfect for on-the-go touch-ups or trimming at home.
With click-on combs included, you can trim your beard down to any length with ease. However, if you want a completely shaved look, no problem! The fast-moving cutters will take care of that too.
The Philips OneBlade is also good for edging because it has a dual-sided blade which will enable more precise trimming.
There is a built-in dual protection system that protects the skin from tugs and pulls if you are shaving off longer hairs.
It's recommended that you replace the blade every four months.
Remington All-in-One Grooming Kit
The Remington Grooming Kit is a cheap, cordless, rechargeable groomer with many attachments.
It has a black plastic finish, and the power button is on the middle front.
The blades are made from surgical steel and sharpen themselves.
This groomer is also suitable for men who like to be completely hair-free, and the price tag is very reasonable, especially on Black Friday.
Braun Series 3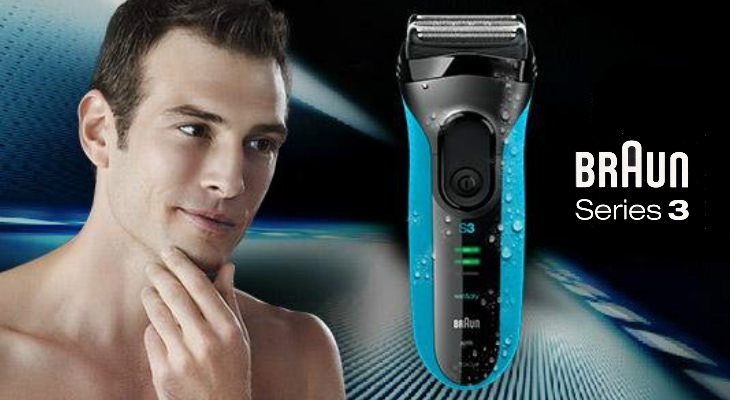 The Braun Series 3 is a German-made foil-style shaver that has been in business for over 100 years. They are considered the world's #1 foil shaver brand, and they aim to provide a smooth, irritation-free shave for men at an affordable price. The Braun Series 3 is the lowest end of the scale but still has many great features, including electric, rechargeable, and able to be used wet or dry. It can also be used with soap, gel, or foam.
The quality rechargeable Ni-MH battery only takes one hour to charge and provides 45 minutes of shaving time.
Braun M60b Mobile Electric Foil Shaver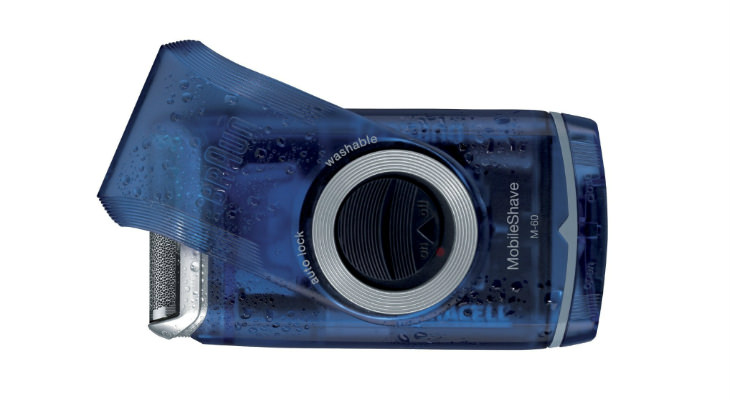 The Braun M60b pocket shaver is an extremely affordable portable shaver.
The Braun pocket shaver features a wide floating foil, which shaves a large face surface in one pass.
The Braun M60b washable pocket shaver can also be used wet or dry. You can use it under the running tap or bring it into the shower.
Philips Norelco Shaver 3800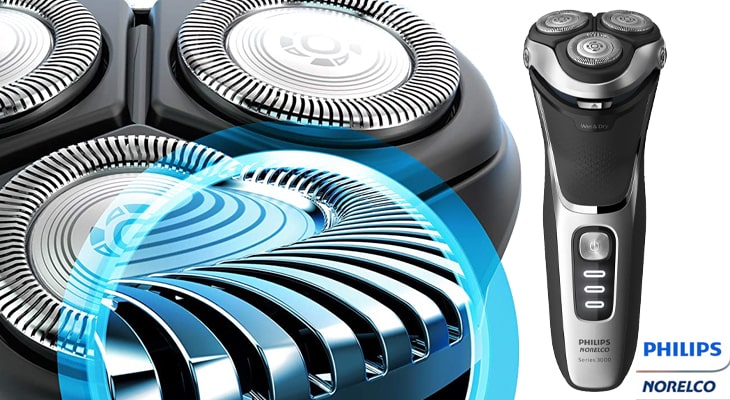 The Philips Norelco Shaver 3800 is an affordable shaver with triple rotary heads.
The blades are designed not to nick or cut your skin.
The shaver is cordless and 100% showerproof.
It includes a pop-up hair trimmer and a Li-Ion rechargeable battery.
Hatteker Electric Shaver
The Hatteker Electric Shaver has a 4-direction floating ultra-advanced shaving head for a close and comfortable shave.
Features:
Washed with one-touch open for easy cleaning
LCD display shows battery capacity and has a lock symbol
Smooth/quick shave option for both long and short hair
Pop-up trimmer to quickly trim edges and small details
Brightup Beard Trimmer for Men
The Brightup Beard Trimmer is a great grooming tool for men. It has six trimmer heads and five hair combs to help you achieve the perfect beard style. The blades are stainless steel and detachable for easy cleaning. The trimmer also has an LED display to indicate battery power and a USB fast charging port. The ergonomic design makes it comfortable to use, and the two-speed modes make it suitable for all hair types. The trimmer also runs quietly, so you can use it without disturbing anyone.
Mangroomer Ultimate Pro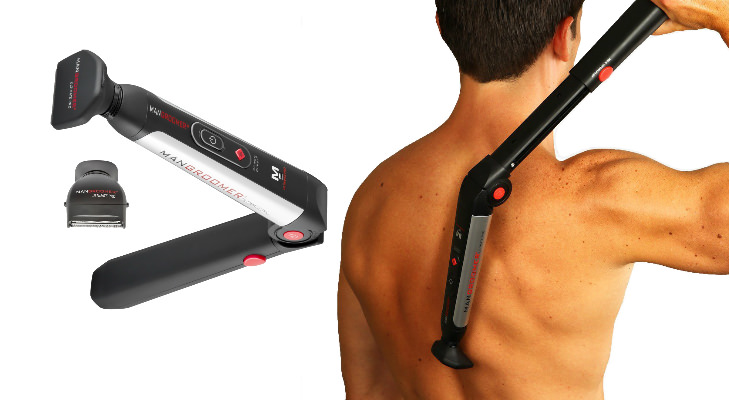 The Mangroomer Ultimate Pro groomer is a great choice for those looking for an easy and efficient way to remove their back hair. The unique design of the shaver allows you to reach all areas of your back, while the two interchangeable attachment heads provide a close and comfortable shave. The shock absorber flex necks make it easy to contour to your back. At the same time, the extremely reach-extendable ergonomic rubberized handle ensures that every inch of your back is easily accessible. Additionally, the advanced quick-charge battery allows for fast re-charging, and the charge light indicator lets you know when your shaver is ready to go. Overall, the Mangroomer Ultimate Pro groomer is a great option for those looking for an easy and comfortable way to remove their back hair.
Conclusion
Looking for the best Black Friday shaver deals? Whether you're looking for an affordable, portable shaver or a more advanced, cordless groomer, there are many great options. Some top choices include the Braun Series 3 foil-style shaver, the Philips Norelco Shaver 3800 rotary-style shaver, and the Mangroomer Ultimate Pro groomer for those looking for an easy way to remove back hair. So whether you're looking to achieve a clean, close shave or keep your beard perfectly groomed, there are plenty of great Black Friday shaver deals available to help you look and feel your best!