Manscaped's Lawn Mowers are made in China, but wet and consumable products are made in San Diego, California.
Manscaped has an unwavering commitment to delivering the best products, evidenced by its strict in-house R&D team, whose mission is always to strive for quality without compromise. Their products are crafted with great care and attention to detail in San Diego and then manufactured both stateside and internationally.
Table of Contents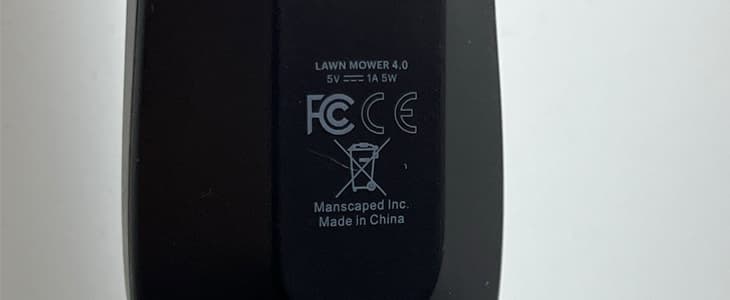 Overview of Manscaped products
Manscaped is a company specializing in making high-quality grooming tools and products for men, including The Lawn Mower and The Weed Whacker. With over six years of experience in the hair removal industry, Manscaped has developed a reputation for creating innovative and effective Manscaping products explicitly designed to meet the needs of men. Manscaping tools help keep your sensitive areas neat and trim, or a Manscaped cream will soothe irritation and reduce redness after grooming.
History of Manscaped and where it was founded
Manscaped was founded in San Diego, California, in 2016 by Paul Tran. Manscaped's mission is to eliminate embarrassment around male grooming and to make manscaping accessible, comfortable, and convenient
2018
In October 2018, Manscaped was featured on ABC's "Shark Tank" and received a handshake offer of $500,000 from Mark Cuban and Lori Greiner in exchange for a 25 percent stake in the business. However, the deal never materialized after the show, according to Cuban.
2020
At the end of 2020, rumors circulated that the company was discussing potential investment opportunities with Kaktus Capital, Longley Capital, Rx3 Venture Partners, and Scala Ventures. Simultaneously, an impactful advertisement campaign featuring NFL's Rob Gronkowski and US sportswear supermodel Camille Kostek aired during this period to drive awareness for the brand.
2021
In July 2021, Manscaped disclosed that talks were underway to form a combined entity worth up to $1.4 billion with Los Angeles-based Bright Lights blank-check firm.
Earlier this year, Michael Mahan (the ex-CEO of Dick Clark Productions) assumed control of Bright Lights, and it was listed on Nasdaq for $230 million. He has since pledged to find partnerships with a consumer product or media organizations to increase stock market value.
In November 2021, it was officially announced that the merger would be completed with a valuation of around $1 billion despite challenging market conditions.
Where is Manscaped based?
Manscaped is based in San Diego, California. 10054 Old Grove Rd, San Diego, CA 92131, United States.
Summary
Manscaped is a company dedicated to providing high-quality grooming products for men. They are committed to delivering the best products, crafted with care in San Diego and manufactured both stateside and internationally. Manscaped was founded in 2016 in San Diego, California, by Paul Tran and has since grown exponentially with several investment opportunities. Manscaped is based in San Diego, California, and has an additional headquarters in Sacramento, California. With a recent merger set to value Manscaped at around $1 billion, the company seems well-positioned for continued success.