When you're a woman, it often seems like you're paying more money for the lady's version of a man's product. But that's the not the case with the Panasonic ES2207P Close Curves shaver. The Close Curves shaver is made in a white and mauve plastic casing, that gently tapers upwards, to make it easy to grip. There is an on/off switch on the front of the shaver. It is cordless, and can be used wet or dry. It's also rechargeable, so you don't have to worry about replacing any batteries.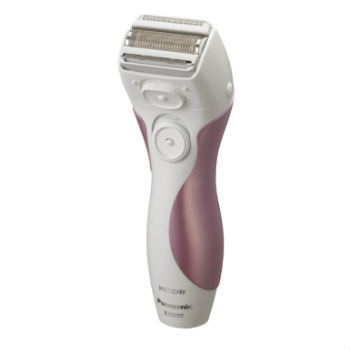 The Panasonic ES2207P Close Curves shaver is built with an internal three blade system, that will snip off most hairs in one single pass. The three blades together will decrease your overall shaving time. Panasonic ensures that all three blades are as sharp as possible.
The head is built to be floating, so that is flows with the curves of your body, making shaving much easier. It adjusts to wherever you're shaving, legs, arms, face. All three heads float independently of each other, so more hairs will be snipped off in one pass. The heads have the ability to stay in contact with your skin, no matter if you're moving from leg, and upwards to the sharper curves of your knee.
You can choose to use your Panasonic Close Curves shaver dry, for a quick touch up, or wet in the bathtub or shower. It's impervious to water, so you can shave with water, soap, or shaving gels and foams.
It's easy to clean your Panasonic ES2207P Close Curves. It's fully immersible, making cleaning easier. Simply rinse it under a warm running water tap, shake out the water, dry with a towel, and let the rest air dry.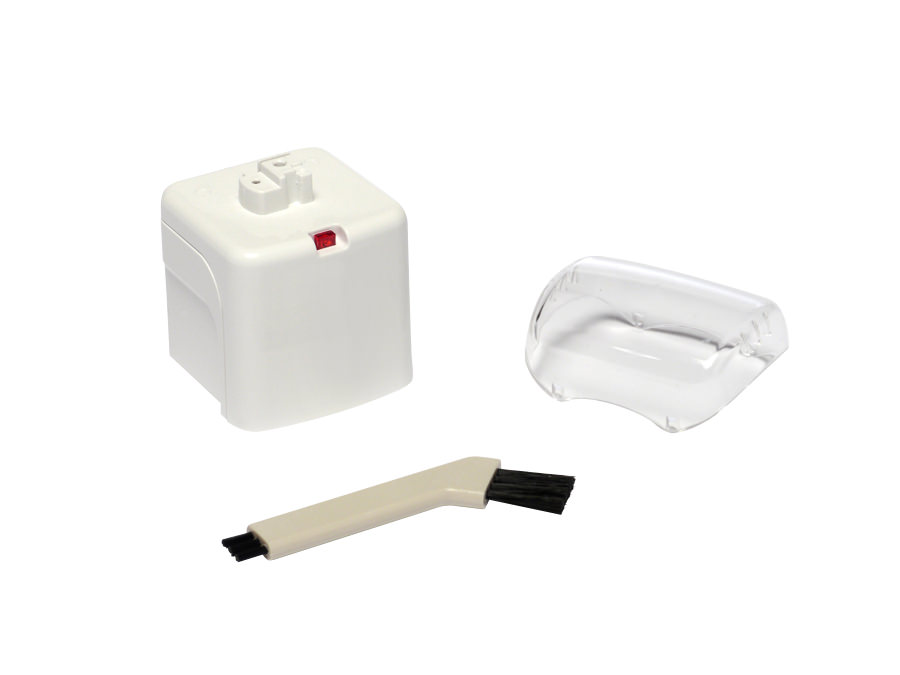 Many men's shavers have pop-up trimmers, and Panasonic has realized that ladies can benefit from a pop-up trimmer to shave away facial hair or bikini hair too. The trimmer slides up to use, then can be pushed back down into position again.
It takes twelve hours to fully charge up your Panasonic shaver for twenty minutes of shaving time. That may be a bit frustrating if you forgot to charge it up the week before, but for most, the price tag will be worth a bit of hassle. With one charge, you should be able to get about ten shaves, before needing to plug it into the wall again.
The charger is included, and is designed to be compact, and space saving, so it won't take up too much room in your kitchen drawer or cupboard. Panasonic offers a unique way to charge up your Panasonic ES2207P Close Curves too. It comes with a charging plug that you attach to the bottom of your Panasonic shaver. You then plug this unit into the wall. You no longer have to worry about how to pack away long electrical cords, plus it's an economical solution to keeping the price of this shaver low.
The Panasonic ES2207P Close Curves is built with durability in mind, so you won't have to worry about needing to buy a new shaver in a few months.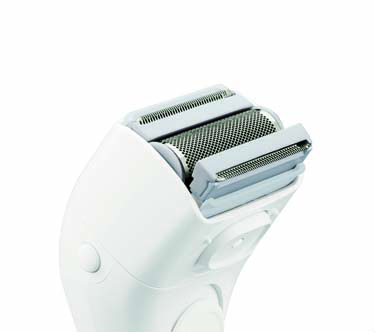 Panasonic understands that many people are allergic to nickel products, so they built their shavers with a foil head that is nickel-free, and 100% hypoallergenic, in a stainless steel metal product.
The Panasonic ES2207P Close Curves shaver is compact and lightweight to use, and will fit comfortably in your hands. It measures 5.9 inches by 2. 1 inches by 1.8 inches. Its weight is just 0.33 pounds.
In the package you'll receive one cordless shaver, a protective cap, a charger, a travel pouch, and a limited warranty against defects. It's also perfect for traveling.
If you need to purchase replacement parts, there is the foil, blade, and foil and blade set, though many will opt to just buy a new shaver, after factoring in all costs together.
The reviews for the Panasonic ES2207P Close Curves are extremely favorable. While it's possible the shaver may work for years, you may need to replace the charging plug before that time. Fortunately, a new plug is affordable, and easy to order as a spare part. You really can't go wrong—if your Panasonic ES2207P Close Curves breaks outside of warranty, or the casing falls apart—who cares? Just buy a new one! Buy a backup too!
There aren't too many rechargeable cordless ladies shavers on the market today that can be purchased for such a modest price. If you're on a strict budget the Panasonic ES2207P Close Curves may be your best choice. And if it doesn't work out, you can always purchase the next step up in Panasonic lady's personal shavers.