For men who prefer the Philips Norelco brand, they may wish to buy a secondary travel shaver, but not want to spend a lot of cash on it. The Philips Norelco PQ208/40 is a travel electric shaver that is both compact, and affordable. It's priced under $15, so you really can't go wrong. It's also a great gift for the young man who's just beginning to learn to shave.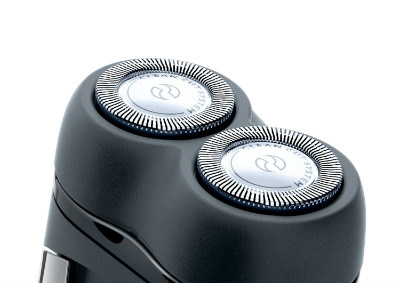 The Philips Norelco PQ208/40 is made with a durable black plastic casing. This shaver is compact, with a rounded base. The on/off button is located on the front of the shaver. Don't expect a lot of features on this basic travel shaver, as there's no LED battery indicator, nor a pop-up trimmer.
The Philips Norelco PQ208/40 is meant to be used for dry shaving. This also asserts its "travel and go" feature, so that you won't have to do a lot of fussing to keep it clean. There is a handy brush so that you can quickly clean stray stubble out of the inside.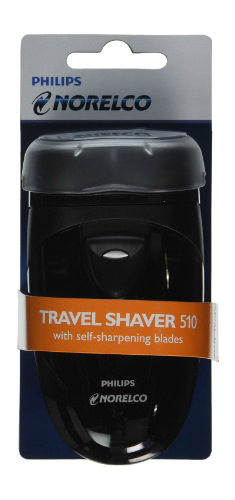 This shaver has a unique head. There are two flat rotary heads embedded in the top. It combines the best of foil-style razors with rotary-style razors. Each of these two heads is independently floating of each other. This helps to speed up the shaving process so that your task is done sooner.
The Norelco brand is well-known for its self-sharpening blades, and this travel shaver is built with the same technology. Expect to have your shaver working as well as when you first bought it, even a year in the future. These self-sharpening blades always ensure that you have the smoothest dry shave possible, even when on the go.
Some men may or may not like the fact that you have to replace the batteries in the Philips Norelco PQ208/40, as the battery compartment is not rechargeable. However, you can buy rechargeable batteries and a separate battery charger, and switch them out as needed. This prevents you from having to toss any batteries in the landfill.
This shaver takes two double A (AA) batteries. There are two included in the package, but after they're dead, be sure to buy a rechargeable battery kit. You can charge up extra batteries and pack them into your luggage. Two double A (AA) batteries will give you 60 minutes of shaving time.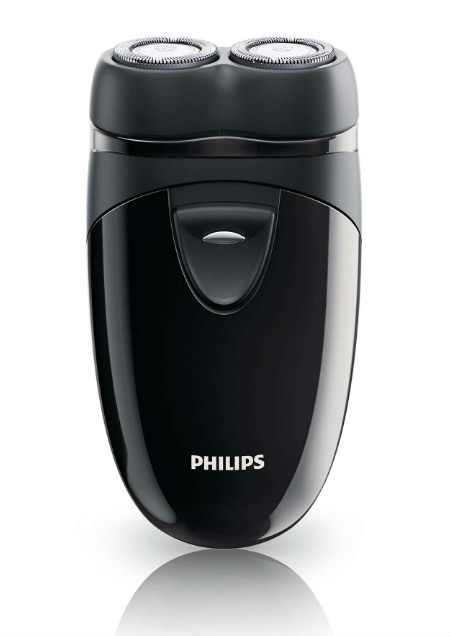 The Philips Norelco PQ208/40 comes with a white plastic travel container a protective cap, two batteries, and a cleaning brush. The shaver weighs 5.6 ounces. Philips has a great warranty on their shaver brands which is better than most: A 45 day money back guarantee, plus a two year warranty on the actual shaver, a year more than most manufacturers today.
You may not want to use the Philips Norelco PQ208/40 every day of the week, but it's a great shaver to keep packed into your travel bag for vacation or business trips.
Philips Norelco PQ208/40