Braun has a great line of personal grooming products for men and women. Women have special needs for hair removal, and the Braun Silk-épil 5 5280 Epilator for Women has been designed as an all-in-one shaver, trimmer, and epilator for complete body hair removal. This Braun Silk-épil 5 for Women also works with a power cord, or cordless and rechargeable. It can be used wet or dry.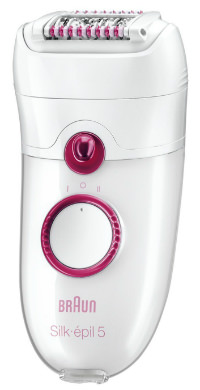 The Braun Silk-épil 5 5280 is in a shortened white plastic body with pink highlights. It's shorter than your average shaver, taking into consideration that women has smaller hands than men. There is an on/off white dial with pink circle, with two different speed settings. You can choose the fast or the slow speed based on your personal preferences.
Another unique feature is the SmartLight. This actually lights up your skin so you can see if you have removed all hairs. Every women knows how annoying it is to get dressed, and then realize that you missed one or two hairs during your morning grooming routine and need to head back into the bathroom again.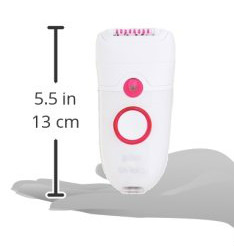 Some brands have terrible epilators that are painful, but the Braun Silk-épil 5 makes the process gentler. It has a comfort system that is designed of many high frequency massaging rollers that take your mind away from your hair being tweezed out. This high-frequency massaging system will make your skin feel only tingly during the process. Epilation is a lot simpler nowadays. There is also a cooling glove included in the kit that can be used to soothe your skin after epilation.

An epilator will also capture more hair than wax, particularly if that hair is four times shorter. This is important for women who always want to remain looking good in skirts and dresses. Braun has designed the Braun Silk-épil 5 with a Close-Grip 40 Tweezer Technology that captures hair down to 0.5 mm. There will be no more in-between days for women as it provides a hassle-free grooming solution.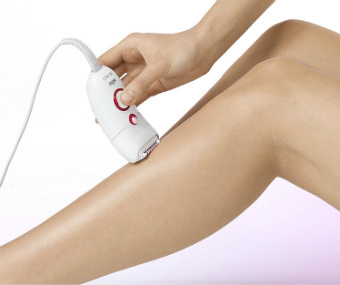 The epilator will provide for an uninterrupted way to remove hair from legs or body. It's also designed to be used in dry conditions and will never let you down. It's recommended that you epilate the night before an important event. It's best to start with clean skin and make sure you have exfoliated first with scrub or mitt.
Braun even makes their own product called the Braun Silk-épil SkinSpa which is an exfoliating brush. This gives you four times better results than if you simply manually scrubbed with a washcloth.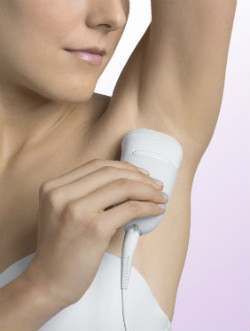 The next step is to do your epilation on dry skin. Do not use any lotions or gels but you can use warm water. Save those for shaving. Hold it in your hands so that it feels natural. You'll then want to turn it to a ninety degree angle to your legs. Run the Braun Silk-épil 5 5280 in an upward motion against the direction of the hair growth. You don't even have to press down hard. You may find additional comfort by shaving with warm water. You'll also find that the massaging rollers will minimize any discomfort. Eventually, your skin will get used to the epilation and you'll have an irritation-free experience.
After epilation you may find you have tiny bumps, but by the next day, any tiny bumps from epilation will be long gone. You can apply your moisturizer after epilation.
The shaver head is also of high quality and it will adapt to every contour. It pivots and follows every curve for better skin contact and gentle shaving performance. The trimmer cap can also be used for a safer shaving experience in delicate regions.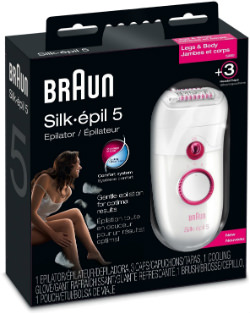 To charge up your epilator you'll want to add the charging cord and plug it into the epilator's socket until it clicks. You'll find that the connection will loosen up a bit the more you use it. The epilator will remove hair that is as fine as a grain of sand at 0.5 millimetre. It will tweeze it out by the root, which will leave your skin feeling smooth for up to four weeks. This is much longer than the time if you simply shaved, which is why the epilator was designed—to provide women with smoother looking skin for longer.
The Braun Silk-épil 5 5280 costs under $60. This is quite affordable considering how much it does.
In the box you get the Braun Silk-épil 5, the shaving head, trimmer cap, efficiency cap, a cooling glove, the trimming head and a carrying pouch.
Reviews are favourable for this product, with an average of 4 out of 5 stars.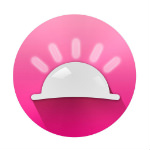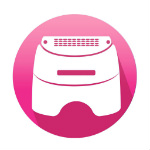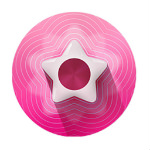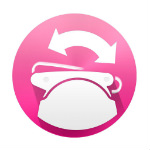 Braun Silk-Épil 5 5280